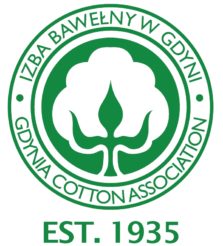 With great sorrow we inform that our Friend RYSZARD MAKOWIECKI passed away. We say farewell not only to an outstanding professional, but also to our dear, bosom Friend.
For almost 50 years, he always was truly engaged in the GCA works – as the long-standing Chairman of the Panel of Arbitrators, arbitrator and expert of the Court of Arbitration at the Gdynia Cotton Association, as the GCA attorney-at-law and the custodian and reviewer of the Association's Statutes.
Honorary Member of the Gdynia Cotton Association, awarded with the Badge of Meritorious Person of the GCA.