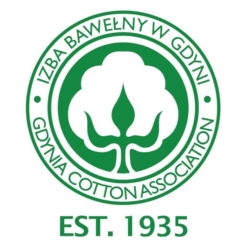 01 – 02 June 2023, Rzucewo near Puck
On 2nd June 2023 the deliberations of the 83 Ordinary Reporting – Electing General Assembly of the Gdynia Cotton Association Members will be held. This year's deliberations as well as the accompanying events will be conducted in the charming surroundings of the Castle – Hotel JAN III Sobieski in Rzucewo.
The day before the General Assembly – on 01 June 2023 – the GCA Members and the invited Guests will gather at the evening integration meeting.
The 83rd General Assembly will be accompanied by the open conference entitled:
"Cotton and Natural Fibres versus Sustainable Economy"
All the Guests are invited to participate.
****
INAUGURAL MEETING OF THE CONVENTION OF THE GCA HONORARY MEMBERS
On 31st May 2023 in the Castle Jan III Sobieski in Rzucewo the first meeting of the Convention of the GCA Honorary Members will be held.
The a/m Convention is the GCA body established under the regulations of the new Statutes of the Gdynia Cotton Association adopted by the GCA General Assembly on May 2022.