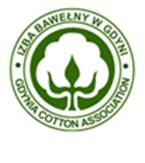 On 01 April 2016, in the Cotton House in Gdynia, the annual General Assembly of the GCA members was held.
 In the course of deliberations, the General Assembly approved the Board of Directors report on their activity in 2015. Mr Artur Gacek – the President, underlined that the past year brought a lot of changes and challenges which the Association had to face. One-minute silence was ordered to honour the long-standing GCA Director–Executive Vice President – Mr Zbigniew Roskwitalski, who passed away on 25 July 2015.
 Continuing the deliberations, the General Assembly approved the financial statement for 2015 and accepted the 2016 budget. It was also underlined that the GCA directions of activity should be re-defined in order to adapt them to the current expectations of members and to dynamically changing situation in our industry.
 The General Assembly unanimously endorsed the amendments to the GCA Statutes, which simplified and ordered procedural matters, what should result in better performance of the GCA and ensure more flexibility in its activities.
 The Directive Resolution of the 75th Ordinary General Assembly of members of the Gdynia Cotton Association stressed the need for support of the Polish and European textile-clothing sectors which face a strong competition. It was appealed to the state administration and to European institutions for continuation of initiatives oriented towards restoration and stable development of industry in the EU States.