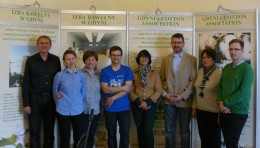 On 7 – 9 April 2014, in the Gdynia Cotton Association Cotton House, a training for the staff of the Polish Security Printing Works (PSPW) was held – the only institution in Poland with the 90-year tradition, offering modern, well secured products and services of high-quality. These include: banknotes, securities, documents, excise tax bands and postal stamps, as well as plastic cards and electronic services.   The training was attended by representatives of the technical division and laboratory staff of the PSPW.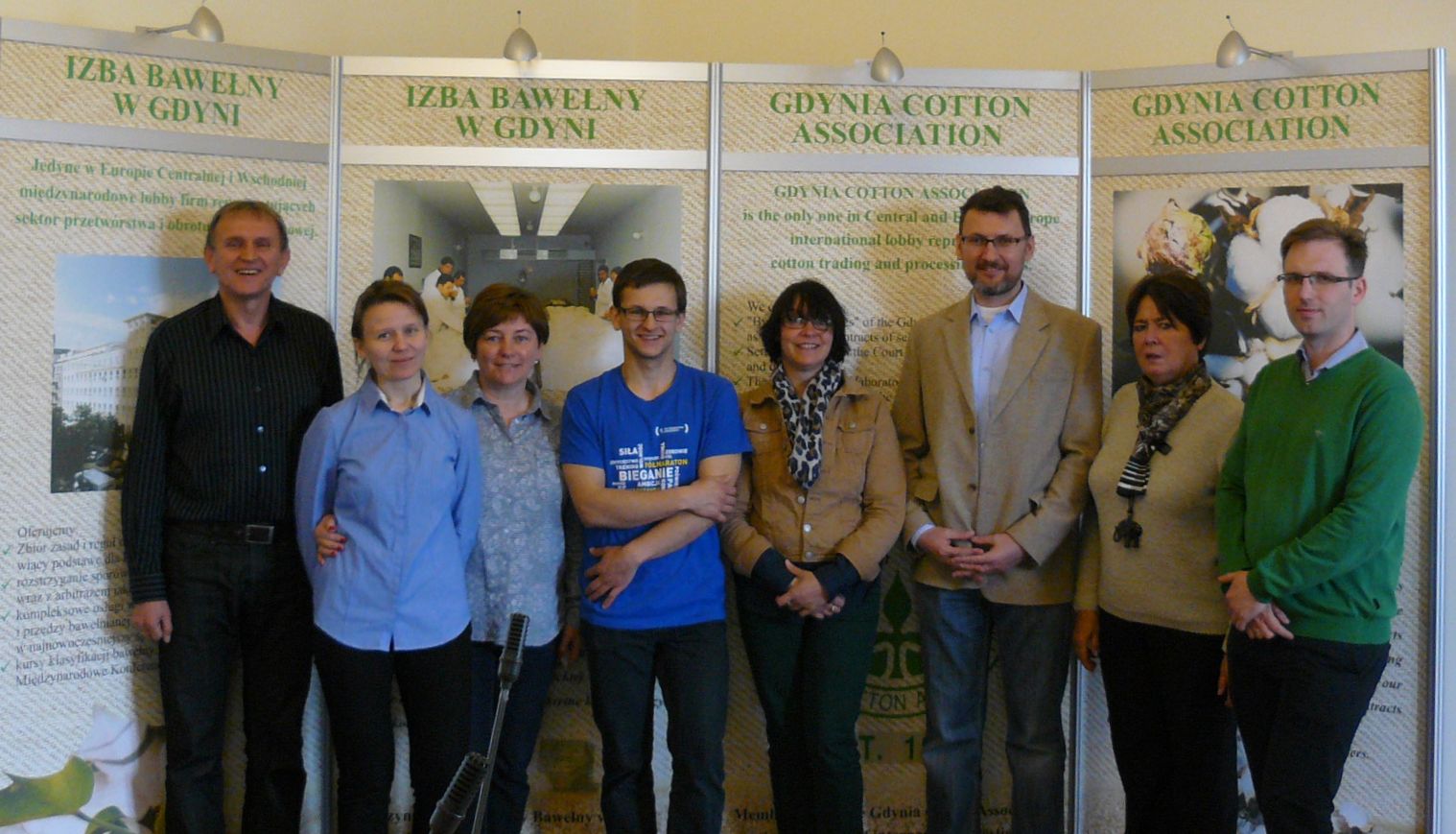 From the left: A.Drozdz (IB), J.Graczyk, E.Wasik, M.Ceglarek, K.Olczyk, R.Zajac, M.Raczynska (IB), M.Zydek
The training syllabus encompassed:
General information on cotton
                Classification of textile raw materials.
                Botanical varieties of cotton.
                Growth of the cotton plant.
                Structure of cotton fibre.
                Chemical structure of cotton fibre.
Laboratory methods of cotton testing
                Sampling for testing purposes. Practical training in examination of physical-chemical parameters of cotton and cotton combers. Statistical processing of test results.
Cotton combers
                What are combers? Where and how they are produced? Criteria and methods of quality assessment. Contamination of cotton combers. Quality specification of comber for commercial purposes. Warehousing and transport of combers.
World cotton and combers' market
                Production regions and production volume. Main producers of cotton and cotton combers. World consumption. Prices.