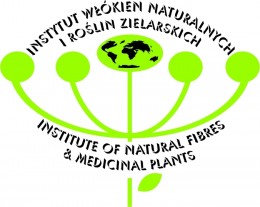 THE 90TH TEXTILE INSTITUTE WORLD CONFERENCE
Poznan and the Institute of Natural Fibres and Medicinal Plants in Poznan will host the 90th Textile Institute World Conference.
The Textile Institute World Conference that will be held in Poznan, Poland from 25th to 28th April 2016.
So far,  the organizers of conference received 270 submitted abstracts for presentation during the conference and they expect to have 300 participants from the whole world. The TIWC 2016 will cover research and scientific achievements in terms of textile innovation dedicated to all types of textile raw materials, technological processes, application  and so on. One conference session is dedicated to natural fibers. To underline the importance of natural fibers in the textile world,  Terry Townsend is invited to give a plenary speech.
Keynote Speakers:
Dr Terry Townsend – Cotton Analytics
The Role of Innovation in Ensuring the Future of Natural Fibres
Prof Yi, Li
The University of Manchester
Prof Izabella Krucinska
Lodz University of Technology
Andrzej Garlikowski
Safilin
conference website:  www.tiworldconference.org