World fibre output increased by 5.1% to 74.7 million tonnes in 2006, according to preliminary data in a new report from textile machinery maker Oerlikon Saurer Textile.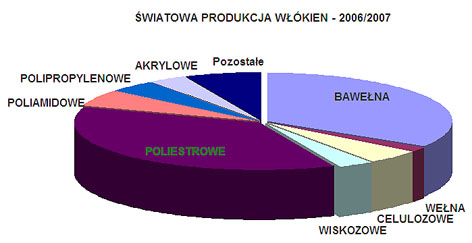 The report forecasts cotton consumption will hit a new all-time record in the current season of approx. 26.3M tonnes, a 4.5% increase over the previous season. Demand has again exceeded production and cotton stocks are expected to decline by 10% to around 10 M. tonnes.
Wool, meanwhile, has enjoyed a second consecutive rise in output, achieving 1.3 M. tonnes.
With the exception of acrylic fibres, MMF contributed strongly to the higher output. Cellulosic fibres continued a six year rising trend with further growth, rising by 5.9% to 3.4 M. tonnes, with viscose leading the way – up by 9.3% to 2.3 M. tonnes. Synthetic fibre output increased by 6.4% to 37.8 M. tonnes.
Polyester has been a key driver in rising output, with growth across all segments. Last year, polyester fibre production advanced by 8.4% to 27.7 M. tonnes.  Polyester production in Asia has soared, mainly in PR China, India and Vietnam, while the contribution from Europe and the Americas has declined.
Polyamide output was up slightly to 4.1M. tonnes (+2.4%) while polypropylene production rose at a similar rate, up by 2.5% to 3.1 M. tonnes in 2006. Acrylic fibre output declined by 3.0% to 2.5 M. tonnes. 
The Swiss company produces an annual report on world fibre production. The full report "The Fiber Year 2006/07" is scheduled for release in the second week of May 2007.