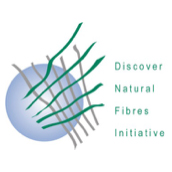 The virtual annual meeting of the members of the Discover Natural Fibres Initiative (DNFI) was held on 15 March – on the day before the International Bremen Conference – organised by the Bremen Cotton Exchange. Forty persons – including the representatives of the DNFI member organisations – participated in the meeting which was open to everyone interested in promoting of natural fibres.
The representative of the Food and Agriculture Organisation (FAO) Mr Mamoun Amrouk participated in the meeting as well.
Dr Terry Townsend presented the global situation of the natural fibres market underlining a slight decline of their production last year. The share of the natural fibres in the world fibres market represented 29,7%.
Brief reports were also presented by representatives of the natural fibres organisations.