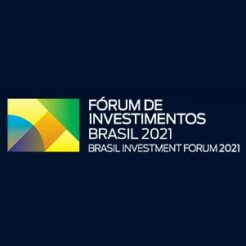 The Brasil Investment Forum 2021 (BIF) is an international event about attracting foreign investments to Brazil, which will take place on May 31 and June 1st, 2021.

Known as the largest event for foreign investment in Latin America, BIF will bring together federal, state and local government authorities and executives from large companies from Brazil and the world, as well as representatives from academia, the press and opinion makers.

This year BIF will be held in a hybrid mode, offering the possibility of participation in person and online.

More information: www.brasilinvestmentforum.com