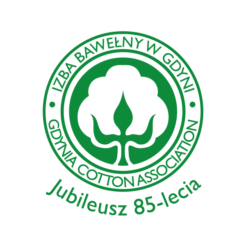 We kindly inform and remind you that 79th Ordinary General Assembly of the Members of the Gdynia Cotton Association will be held on 24 June 2020 at 12.30 p.m.
However, taking care of the health of  all the Participants as well as because of a necessity to keep the social  distance due to the epidemic COVID – 19 – the venue of the meeting has been changed since the GCA conference rooms do not ensure to held the deliberations safely.
Herewith we notify you that 79. GCA General Assembly as well as the lunch will be held in the conference rooms of the MERCURE GDYNIA CENTRUM HOTEL at 22 Armii Krajowej Street (5 minutes walking distance from the GCA headquarters)
Attention : Persons travelling by a car may park their cars on the hotel's parking,  free of charge. The parking ticket has to be registered at the hotel reception desk right  before the  departure.