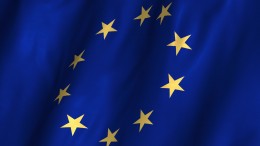 The EU has launched a new project aimed at ensuring the proper enforcement of 'authorisation' regulations on chemical substances under Reach legislation.
Chemical substances which are subject to 'authorisation' under Reach legislation – which include several flame retardants and phthalates used in the textile industry – cannot be placed on the market or used after a given date, unless an 'authorisation' is granted for their specific use, or the use is exempted from authorisation. The authorisation procedure aims to assure the risks from Substances of Very High Concern (SVHC) are properly controlled and these substances are ultimately replaced by suitable alternatives.
The new pilot project, which will focus on substances with a 'sunset date' before 2016, will see checks carried out to ensure that chemical substances which are subject to authorisation are not on the market without an authorisation. Inspectors will also check that authorisation holders comply with the conditions of the granted authorisation, targeting manufacturers, importers, other suppliers and downstream users of substances subject to authorisation. The findings of the project are expected at the end of 2016.
Reach is EU legislation which applies to chemicals made, used, sold and imported into the EU. It does not apply to chemicals made and used outside the EU although importers of fibres, fabrics, yarns and garments to the EU must comply with these rules.
Substances which may be identified as Substances of Very High Concern (SVHCs) include those identified as carcinogenic, mutagenic or toxic for reproduction and also substances which are found to be persistent, bio-accumulative and toxic.
Source: Ecotextiles